Join us as either a performer or observer in our masterclass with the world-class woodwind quintet, Aspen Winds!
Date: November 20
Time:
Masterclass 10:30am – 12:30pm
Recital 2:00pm 

Location: Zion Evangelical Lutheran Church
1070 Foothill Drive, Salt Lake City, 84108
Performers: Open for up to 5 ensembles. Any wind group configuration is welcome, but one member of the ensemble must be a member of the UFA.
Pricing and Registration
Performer Fee: $45 per group
UFA Member Auditor: $15
UFA Member Concert only: $5
Non-Member Auditor: $20
Non-Member Concert Only Fee: $10


---
---
Aspen Winds has been enthralling audiences of all ages with an eclectic mix of new works and beloved favorites since 2011. This dynamic quintet combines creative and innovative programming with conventional and unconventional elements to create a unique musical experience. As committed educators, members of Aspen Winds are on faculty at several Utah universities and all have robust teaching studios. Aspen Winds also provides educational outreach through several organizations including the NOVA Chamber Music Series education program, Mundi Project, and the Discovery Gateway Children's Museum. Their performances have been featured in the conventions of the National Flute Association, International Horn Society, and the International Clarinet Association. Our group includes 5 dogs, 2 cats and 11 kids, not all of whom are present at our rehearsals. And our most important tradition is that we finish each education concert, wherever we are, with a trip to the local donut shop.
Sally Humphreys, flute, enjoys the variety of a free-lance musical career. She is a member of the Ballet West Orchestra, teaches at Westminster College and also maintains a private studio. Sally is Vice-President of the Utah Chapter of the American Federation of Musicians and is a past president of the Utah Flute Association. Her new venture is teaching yoga and meditation, incorporating breathing and relaxation techniques, and especially loves working with musicians and young children.
Luca de la Florin, oboe, is on faculty with Utah Valley University and Snow College. Florin is currently principal oboe with The Missouri Symphony and Salt Lake Sinfonia. He has performed with orchestras across the United States including the Utah, Detroit, Toledo, Battle Creek, Jackson, and Kalamazoo Symphonies.
Dr. Amy Lee Gabbitas, clarinet, is one of the founders of Aspen Winds. She freelances all over the Wasatch Front, including large ensembles such as the Timpanogos Symphony Orchestra and Orchestra at Temple Square.
Robert Bedont, bassoon, is an active educator and adjudicator. He teaches at Salt Lake Community College, and plays with the Ballet West Orchestra, Aspen Winds, and the Paradigm Chamber Orchestra.
Anita Miller, horn, is a successful freelancer in the Salt Lake area. She often plays with the Utah Symphony and currently holds the position of Principal horn for Utah Chamber Artists, 4th horn in the Ballet West Orchestra, as well as being one of the top call players for several recording studios.
Paid for in part by ZAP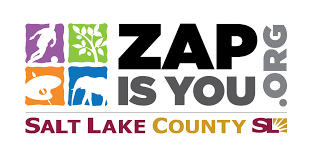 ---
Covid Safety Precautions
In an effort to keep all performers, judges, and audience members safe, the Utah Flute Association requires that all performers present a Covid-19 vaccination card and respond to a health check at the entrance to the event. Children under 12 who cannot be vaccinated will fill out a health check and practice social distancing when playing the flute. Non-vaccinated performers over the age of 12 will be required to show a negative rapid test that is less than 2 days old. Failure to do so will result in the loss of the performance opportunity with no refund for any fees paid. Performers will be required to wear a mask regardless of vaccination status when not on stage. Audience members will be required to wear a mask regardless of vaccination status. The Utah Flute Association will keep on top of current Covid-19 health trends and CDC recommendations, and we reserve the right to adjust our parameters if need be.