Guest Artist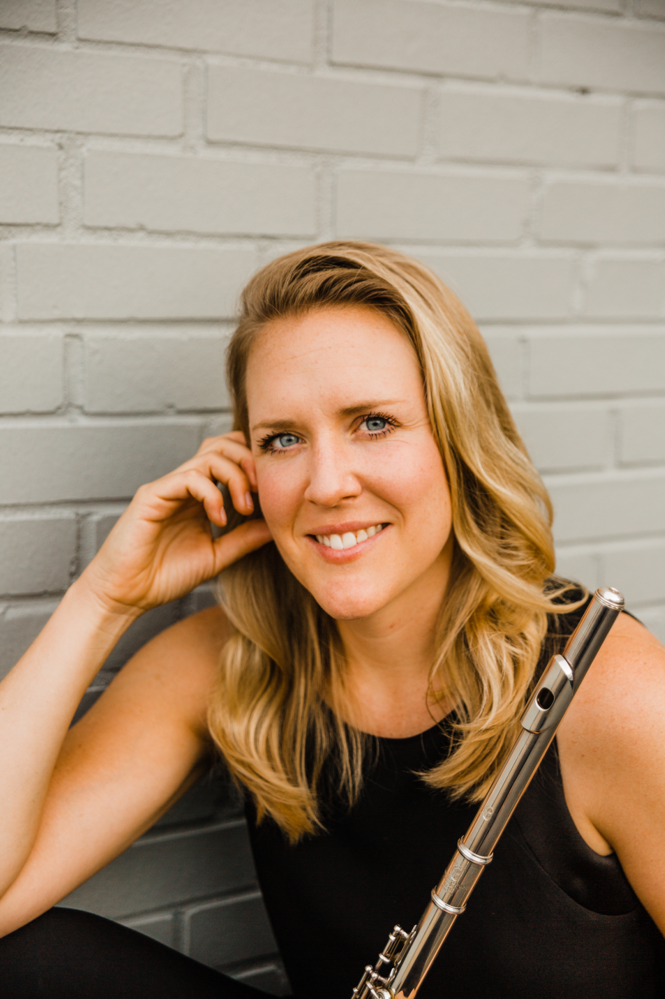 Dr. Erika Boysen
Flutist and pedagogue, Erika Boysen, is a leading innovator within interdisciplinary performance. Particularly known for her uniquely evocative collaborations including movement, singing and acting, Boysen uses these forms of creative expression both in performance and as a method for teaching artistic concepts. For her demonstrative expertise and virtuosic performance, she has been invited to Asia, Australia, Central America, Europe, and to over a dozen US states to perform in recitals, teach master classes, and lead creative workshops
Active on all fronts, recent highlights include: solo and chamber performances in Shanghai, China, guest artist appearances at the Flutes by the Sea Workshop in California, and Anatomy of Sound Workshop in Michigan. Additionally, Boysen recently released the video mobile app, Moving Sound, that features newly commissioned solo works for the singing, speaking, moving flutist by composers: David Biedenbender, Mark Engebretson, and Jane Rigler. The app, available for download on apple and android devices, includes a moving score, interviews with composers and behind-the-scenes footage from the recording process.
Whenever possible, Dr. Boysen believes in combining the power of music, movement, and theater to create. To this end, she has performed theatrically inclined work by composer Kate Soper, fully choreographed interpretations of existing work from composers such as Toru Takemitsu, and entirely new works from composers such as Jane Rigler. In combination with performances in multiple years of the National Flute Association Convention, these highlights have earned Boysen international recognition, including features on The Flute View and Flute Talk and requests to conduct workshops and masterclasses in universities and festivals across the world.
As a "seated" performer, Erika also takes the stage frequently as a chamber musician. Though she regularly performs in a number of chamber ensembles, most decorated has been her role in the Four Corners Ensemble (4CE), a sextet of flute, clarinet, violin, viola, cello and piano dedicated to international collaboration. Recent 4CE performances have included recitals in Carnegie Hall, Shanghai Conservatory, Qingdao University of Science and Technology, and at the Consulate General of the Republic of Poland, where Boysen premiered flute concerto The Dryad by composer Shuying Li. Other previous and forthcoming performances with chamber groups include the Pittsburgh New Music Ensemble, Eighth Blackbird, Seen/Heard Trio, and COLLAPSS.
In addition to her primary position as Associate Professor of Flute at UNCG, Boysen has had other faculty positions of note. She served on the faculty of Interlochen's Arts Camp and Arts Academy as well as the Atlantic Music Festival in Maine.
A native of Iowa, Erika Boysen is based in Greensboro, North Carolina. She received her Doctorate of Musical Arts from the University of Michigan, where her dissertation recitals featured collaborations with spoken word, dance, and visual art. Further education comes from the New England Conservatory and University of North Carolina School of the Arts. She is grateful to her former teachers, who include Amy Porter, Paula Robison, Dr. Tadeu Coelho, Dr. Kimberly Helton, and Mark Sparks.
Collapse Bio
---
Program Director
Katrina Young
Katrina Young is a celebrated Suzuki Flute Teacher who specializes in teaching the very Young Flutist and has operated her own private flute studio for over 30 years. She is a certified elementary and early childhood music educator who has taught in the classroom as an Elementary Music Teacher. Her expertise goes beyond the classroom as well; Katrina has organized and designed several large-scale creative Flute Institutes, Workshops, Concerts, and Recitals for the Suzuki Association of Utah. In 2022 she served as the director for the debut of MountainWest FluteFest, a regional Institute for students in the Western United States. She has volunteered on the boards for both the SAU and the Utah Flute Association, and in 2015 she received the SAU Distinguished Service Award for her passion to create these educational events for flute students in Utah. 
Katrina's focus on excellence, musicality, and joy are evident in the success of her amazing students. Students in the Young Flutists Studio have placed nationally in MTNA, routinely win State and Region competitions, receive college Flute scholarships, have been featured on Concerto Nights, been selected as Sterling Scholars, and win auditions to play in local youth symphonies.  The Young Flutists Studio was featured in a performance with The One Voice Children's Choir on Temple Square in The Holy Child (a Christmas production performed in the Tabernacle on Temple Square), at The National Flute Convention in SLC, and often collaborates with instruments from other music studios, including the harp.  Katrina resides and teaches in Stansbury Park, Utah.
Collapse Bio
---
Faculty
---
Christina Castellanos
A native of Bountiful, Utah, Christina Castellanos has enjoyed a prosperous and eclectic musical career. After becoming 2nd Flutist of The Las Vegas Philharmonic at the age of 22 and appointed to Principal Flutist in 2017, Christina quickly established herself as a top call freelancer on the Las Vegas Strip, playing hundreds of shows over a 6 year run of Phantom – The Las Vegas Spectacular, as well as backing countless headliners on the Las Vegas Strip – most notably: Placido Domingo, Pavarotti, Frank Sinatra Jr., Andrea Bocelli, Harry Connick Jr., Weird Al Yankovic, and Seth MacFarlane.
Display Full Bio
She has had the pleasure of playing under the direction of Itzhak Perlman and has played for many artists such as STING, Ben Folds, Kristen Chenoweth, The Beach Boys, Arturo Sandoval, Il Divo, Gentri, Kansas, The Who and Journey. Christina travels on a regular basis as Principal Flutist of The Las Vegas Philharmonic, Principal Flutist of The Nevada Ballet Theater, Principal Flutist of Salt Lake Symphony, and solo flutist of Sinfonia Salt Lake.

She regularly plays flute and piccolo with The Utah Symphony, Utah Opera, Ballet West Orchestra, Boise Philharmonic, Reno Philharmonic, Orchestra at Temple Square for the Tabernacle Choir, many musical productions, and the TAD Wind Symphony in Japan. As a soloist, Christina has appeared with The Las Vegas Philharmonic, Sinfonia Salt Lake, The Salt Lake Symphony, Snow College Wind Symphony, Wasatch Winds Symphonic Band, The College of Southern Nevada Symphony Orchestra, and the University of Nevada, Las Vegas Symphony Orchestra. Christina is the adjunct professor of flute at Brigham Young University, and Snow College, Horne School of Music. She has also served as the adjunct professor of flute at Utah Valley University in 2022, and assistant flute instructor at the University of Nevada, Las Vegas 2002-07. As a clinician, Christina has been a guest artist at Utah State University, Snow College, The University of Nevada, Las Vegas, Salem Youth Symphony, Anna Maria College Music Institute, The Utah Flute Association, The Blackbird Music Project in California and has published hundreds of instructional videos online for Musician's Toolkit and Connect Through Music.

Christina's primary teachers were Nancy Toone (Utah) and she received her Bachelors and Masters degrees with Dr. Richard Soule at The University of Nevada, Las Vegas. When Christina isn't teaching or performing, she enjoys spending time with her husband, Chris and their two kids, Lily and Orion.
Collapse Bio
---
Dr. Mitchell Giambalvo
Dr. Mitchell Giambalvo moved to Salt Lake City on a whim right before the pandemic. Originally from Pennsylvania, he received his doctorate from Florida State University in piano performance. After his doctorate he went back to complete a second Masters degree in collaborative piano. Following his second masters, Dr. Giambalvo was an adjunct professor of piano at Troy University in Alabama. After moving to SLC in 2019, Giambalvo has become highly active in collaborating. On staff at the University of Utah where he is the pianist for the graduate vocal quartet, Giambalvo is also a freelance vocal diction coach for singers and works with instrumentalists. Fulfilling a life goal, Giambalvo is also a substitute pianist with the Utah Symphony. Giambalvo performs regularly with faculty at UVU, BYU,  and U of U, as well as on the NOVA Chamber Series. He is on faculty of the Red Lodge Music Festival in Montana during the Summer and will be a pianist for the International Trombone Festival this Summer, held at the University of Utah. 
---
Dr. Nadine Luke
Dr. Nadine Luke is a full-time faculty member in the Brigham Young University–Idaho Department of Music where she instructs the flute studio and courses in music history and chamber music. An award-winning flutist, Nadine has performed throughout the United States, including performances at Carnegie Hall's Weill Recital Hall, Walt Disney Concert Hall, and as a guest artist at Salt Lake City's Temple Square Concert Series. She has been a featured soloist with the Rexburg Tabernacle Orchestra, BYU–Idaho Symphony Orchestra, BYU–Idaho Symphony Band, University of Utah Philharmonia, and Arizona State University Symphony Orchestra.
Nadine performs regularly in solo and chamber recitals, and is the flutist of the Prismatic Winds. For the 2021–22 season, she is Acting Principal Flute of the Idaho Falls Symphony. A dedicated and enthusiastic educator, Nadine was honored with the BYU–Idaho Exemplary Faculty Award in 2012. She has instructed classes at Arizona State University and the University of Utah and presented masterclasses and recitals at Southern Utah University, Brigham Young University, Snow College, the Salt Lake Flute Forum, the Grand Teton Music Festival, and the National Flute Association Convention.
Nadine completed a Bachelor of Music at Brigham Young University (cum laude), a Master of Music at Arizona State University, and a Doctor of Musical Arts at the University of Utah. She has performed at masterclasses for Emmanuel Pahud, Amy Porter, Tadeu Coelho, Rachel Brown, and Leone Buyse. Her principal teachers include April Clayton, Elizabeth Buck, and Lisa Byrnes. When she isn't playing the flute, Nadine enjoys gardening, reading, cooking, and cross-country skiing with her family.
Collapse Full Bio
---
Nancy Toone
Flutist, Nancy Toone, is an active teacher and performer. She has been an adjunct flute instructor at Utah Valley University, Utah State University, BYU-Idaho and Weber State University. She is a member of the Orchestra at Temple Square and is the Assistant Principal Flutist in the Salt Lake Symphony.
Nancy maintains a large private studio. Her students have won local, State and National awards and can be found teaching at Universities, and in the flute sections of major Symphony orchestras.
---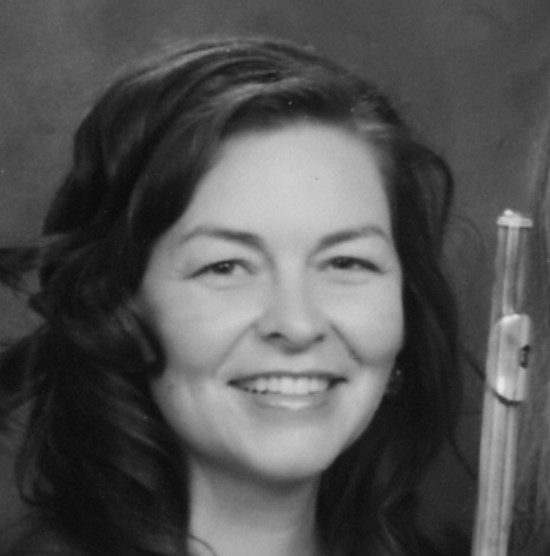 Anna Lisa Davidson
Anna Lisa Davidson, BM USU, is an active flute teacher, adjudicator, and performer in Cache Valley. She plays flutes, piccolo, traverso, and recorders with Music Theatre West, Northern Utah Symphony, American Festival Orchestra, USU Alumni Band, Cache Symphony Orchestra, and the early music group, "The Food of Love." She is currently working toward a Master of Business Administration and has a black belt in Kyuki-do.
---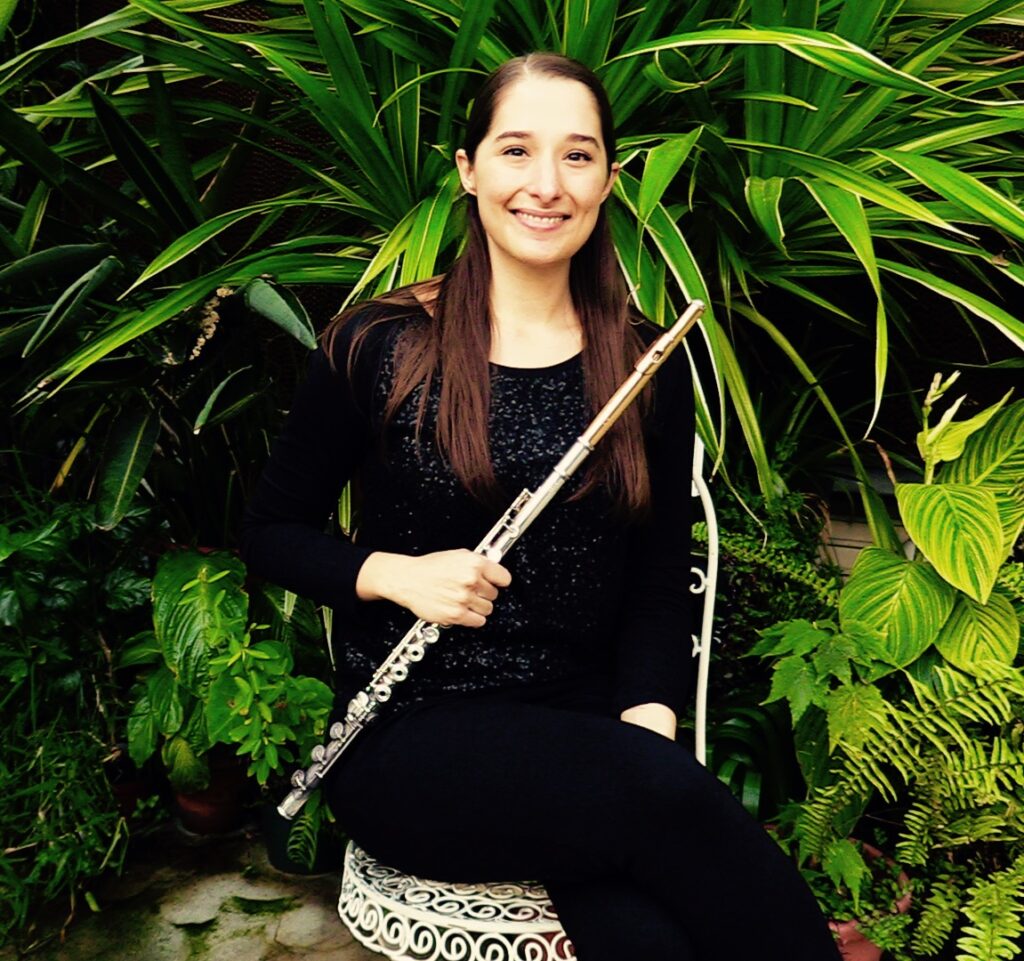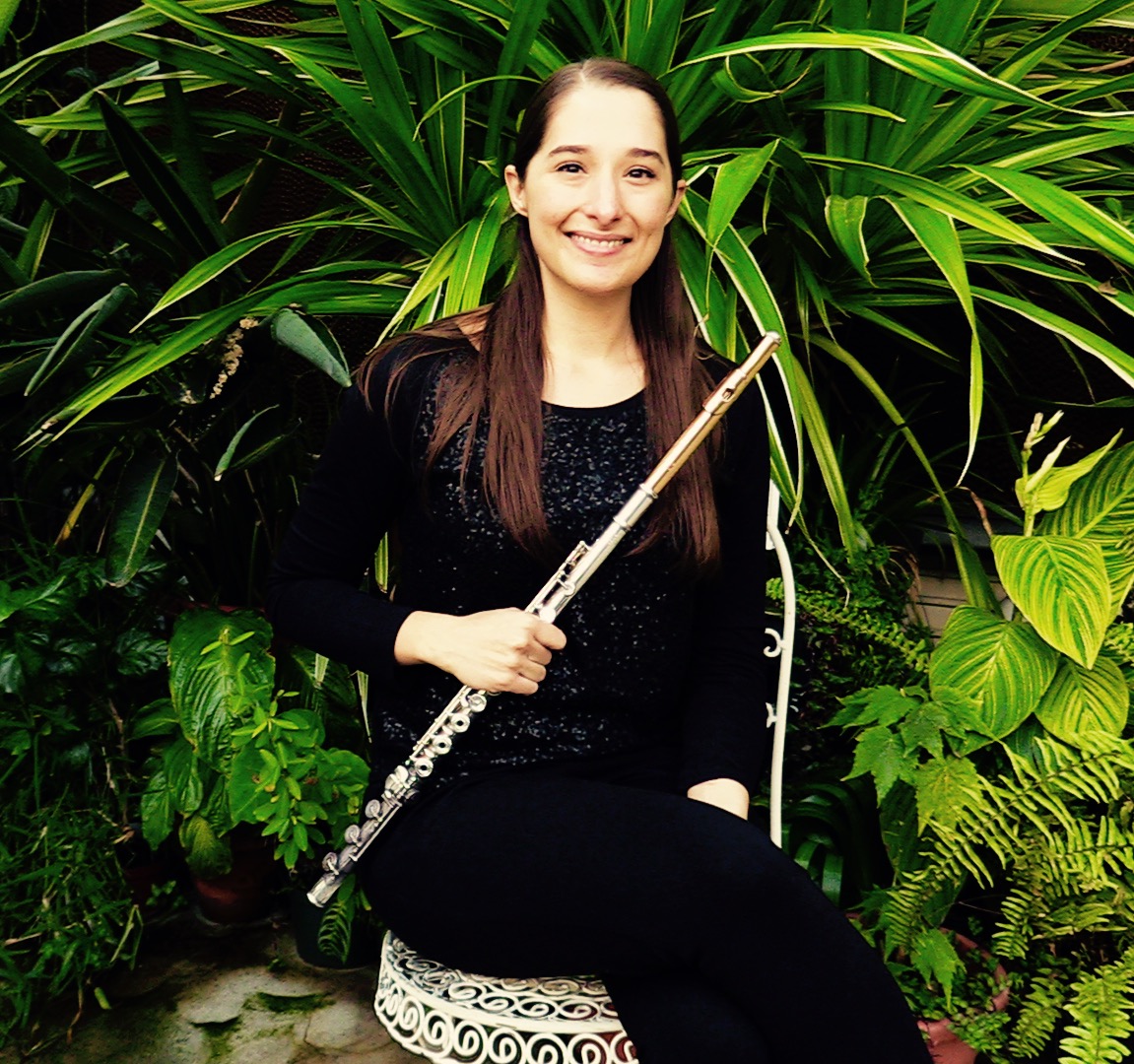 Brittni McDonald
Brittni McDonald is from Salt Lake City, Utah. Her undergraduate degree is from University of Utah, where she studied with Caitlyn Valovick-Moore and Lisa Byrnes. She loved playing in the ensembles at the U, especially playing the low flutes in the flute choir! She then went on to earn her Master's degree at University of Wyoming studying with Dr. Nicole Riner. The flute studio taught her a lot there, specifically teaching the non-major lessons as the graduate assistant. She currently teaches locally in Murray. In her spare time, Brittni loves reading, knitting, dog-sitting, and thrift shopping!
---